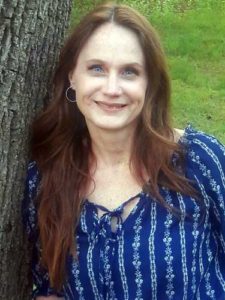 One of the first people you will likely meet when you visit Bagnell Chiropractic and Nutritional Services is Katya Schade. Being the front face of the practice, she has an important role as the Office Manager as well as Nutritional Adviser. She brings many years of personal and professional experience to the office.  Resourcing countless hours of research, study, and seminars, combined with a focused nutritional approach, Katya has aided many of our patients to achieve healthier, happier and more active lives.
Agreeing with the wisdom of Hippocrates' statement made over two thousand years ago that "all disease begins in the gut", she understands that this is truer today than ever. Katya also has a passion for the science behind the delicate balance of the endocrine system and how it functions especially in relation to female health and hormones.  Katya firmly believes in getting to the root of the problem rather than simply treating symptoms.
Katya is currently enrolled at Southwest Institute of Healing Arts (SWIHA) working towards earning her degree as a Holistic Wellness Practitioner. She works diligently assisting each and every patient while at the office, but she also likes to play hard too. Whether she is taking a dance class, kayaking, running, going to Pilates or working in the yard, she is always busy doing something active, staying healthy and helping people in the community.