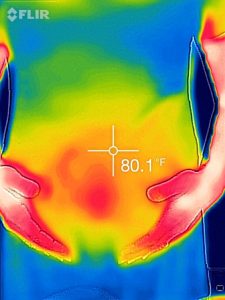 Wellness Essentials® Pregnancy
Advanced Nutritional Support for Preconception through Nursing*
Personalized Nutrition with Targeted Support for Preconception through Nursing
Proper prenatal nutrition, including omega-3 fatty acids and folate, are critical to the healthy fetal development and a smooth pregnancy. Wellness Essentials Pregnancy is formulated to provide comprehensive nutritional support—from the moment you make the decision to have a baby through nursing.*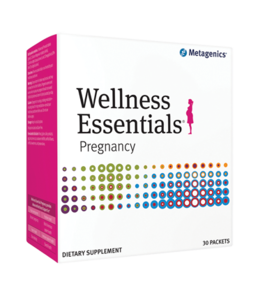 Each once-daily packet provides:
Prenatal multivitamin support: Advanced Prenatal provides a science-based combination of vitamins and minerals, incorporating 1 mg of folate and an array of antioxidants that reflect the latest research in prenatal nutrition.*
Fetal brain development support: Choline, an essential nutrient, is provided for additional support based on current research.*
Product Information/Purchase
FORMULA: 201811-60X

Prenatal – Multivitamin/mineral
PRODUCT DATA DOUGLAS LABORATORIES® 07/2013
DESCRIPTION
Prenatal multivitamin/mineral capsules, provided by Douglas Laboratories, supply essential vitamins and minerals to help support maternal health and wellness during pregnancy.
This formula now includes Metafolin® L-methyfolate and vitamin B12 as methylcobalamin, the bioavailable forms of vitamins that the body utilizes directly without need for a conversion process. An important carotenoid called lutein has also been added for its benefit to the developing baby.
FORMULA (#201811-60X)
2 Vegetarian Capsules Contain:
Vitamin A (as natural beta carotene)…………………………5000 I.U.
Vitamin C (as ascorbic acid) ……………………………………80 mg
Vitamin D3 (cholecalciferol)……………………………………..800 I.U.
Vitamin E (d-alpha tocopheryl acetate)……………………..50 I.U.
Thiamine (as thiamine mononitrate)………………………….1.5 mg
Riboflavin………………………………………………………………1.7 mg
Niacinamide…………………………………………………………..20 mg
Vitamin B-6 (as pyridoxine HCl)……………………………….2 mg
Folate (as L-methylfolate, Metafolin®) ………………………800 mcg
Vitamin B12 (as methylcobalamin)……………………………10 mcg
Biotin…………………………………………………………………….300 mcg
Pantothenic acid…………………………………………………….10 mg
(as calcium pantothenate)
Calcium (citrate) …………………………………………………….150 mg
Prenatal
Multivitamin/mineral
2 PRODUCT DATA DOUGLAS LABORATORIES® 07/2013
Iron (as Ferronyl®) …………………………………………………27 mg
Iodine (potassium iodine) ………………………………………..150 mcg
Magnesium (citrate)………………………………………………..75 mg
Zinc (citrate) ………………………………………………………….10 mg
Selenium (selenomethionine)…………………………………..75 mcg
Copper (copper glycinate chelate) ……………………………1 mg
Manganese (citrate) ……………………………………………….1 mg
Chromium (GTF) ……………………………………………………150 mcg
Molybdenum (chelate)…………………………………………….75 mcg
Lutein (from marigold flower)…………………………….3 mg
Other ingredients: Cellulose, vegetable stearate, silica