The Standard Process Purification Program supports the body's natural toxin-metabolism processes and brings healthy lifestyle habits into focus. This unique 21-day program is designed to purify, nourish, and help maintain a healthy body weight. Combining a generous menu of whole foods with nutritional supplements, the purification program support the body's ability to remove naturally occurring toxins and helps patients define a new normal way of life with healthy choices.
Complete the Systems Survey Form Online, Save download as a PDF to your desktop (PC) and then email completed documents (PDF) to [email protected]
Toxic Overload
Toxins are in the foods we eat, water we drink, products we put on our skin, and air we breathe. You are probably aware of most environmental and food ingredients that are problematic:
Pesticides
Heavy metals
Chemicals
Pollution
Additives and preservatives
But what you might not realize is that our bodies also produce natural toxins, such as ammonia, carbon dioxide, hormone-metabolism byproducts, oxidized lipids, and protein/nucleic acid compounds. These natural toxins linger in the body if they can't be excreted. The liver, lymphatic system, kidneys, lungs, intestines, blood, and skin filter, expel, or metabolize these toxins. When overloaded, the body becomes inefficient.
Toxins can build up, creating a toxic burden that can have wide-reaching effects. Toxin buildup in the body can lead to inefficiencies and altered metabolism. When the body isn't operating optimally, this can contribute to:
A stuffy feeling in the head
Fatigue or difficulty sleeping
Indigestion and other temporary gastrointestinal upset
Food cravings and weight gain
Reduced mental clarity
Low libido
Skin that's not looking its best
Learn A New Way of Life
The Standard Process Purification Program is not strictly a cleanse diet but rather a structured program that includes: Eating whole foods Supplements Nutritious supplement shakes Light exercise Adequate water intake
The menu includes fresh vegetables and fruits for the first 10 days with select proteins added on day 11. The program comes with a helpful guide to keep you on track and gives you a way to note how you feel as you transition to a healthier lifestyle. Packed with information, the guide will help explain detoxification and how the body transitions during the cleansing process. The guide also contains a lengthy list of preferred foods and suggestions for a successful purification experience.
When you complete the 21-day purification program, you will have developed a new way of eating based on enjoyable, healthy food. Post-cleanse, patients anecdotally report:
Improved weight management
Increased energy and vitality
Better digestion
Less bloating
Clearer skin
Shinier hair
Better sleep
Clearer thinking
Better management of challenges related to natural toxin load in the body
Tailor the Purification Kit to Your Individual Needs
Select from four purification kits based on the preferred protein and fiber choice. Because patients differ in their response to certain fibers and welcome different ways to take fiber, we offer choices.
Each kit contains supplements made with whole food and other food ingredients:
SP Cleanse®: supports the body's normal toxin-removal processes and healthy kidney, liver, and gallbladder function SP Complete®: (with whey protein powder)
SP Complete® Dairy Free (with rice protein powder): for nutritious supplement shakes Both offer essential nutrients to support the proper functioning of many biological systems.
SP Green Food®: provides vital phytonutrients and promotes healthy liver function and the body's natural toxin-elimination function Gastro-Fiber® (capsules): a mix of psyllium husk, collinsonia root, fenugreek powder, apple pectin, and fennel seed fiber.
Whole Food Fiber (powder): a mix of rice bran, carrot, apple pectin, carrot, oat, and beet
Complete the Systems Survey Form Online, Save download as a PDF to your desktop (PC) and then email completed documents (PDF) to [email protected]
Feedback from patients IN OUR OFFICE who have gone through the Purification Program:
What are some of their reasons for choosing this program?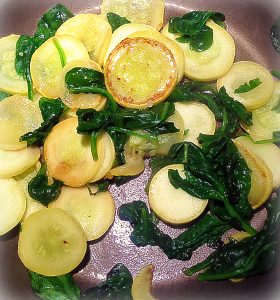 "To Feel Better! I struggle with depression and anxiety and I sleep too much."
"I struggle with high blood pressure and high cholesterol and I am afraid to see my numbers when I go to my physical this time."
"I battled cancer 7 years ago and want to get back on track with my cancer prevention eating habits."
"I have too many muscle aches and pains for an 18 year old and I would like to shed a few pounds."
"I am pre-menopausal and want to clean my liver so I can effectively clear hormones from my body."
What did they say during the program?
"Doing Great! I expected this to be more difficult!"
"I can't keep my pants up!"
"I don't know if I have lost weight but I can already feel less bloating and puffiness in my abdomen."
"I just started my cycle and I have NO CRAMPS (Menstrual) today!"
"I have NO CARB CRAVINGS!"
"It's very exciting to do this as a family. It makes it easier for me to prepare meals because we are all on the same page." "Day 4 and my energy is back! I have been working outside all day with no muscle cramps or spasms today."
"I have been sleeping better and today I woke up without feeling groggy. YAY!"
"I have currently stopped taking three medications that I was on because I don't need them now."
"I don't understand, I have had TERRIBLE seasonal allergies for most of my life and allergy medication made me irritable. Everyone around me is struggling right now and I AM SYMPTOM FREE" (This practice member is very happy!) "I have been on hemorrhoid medication for over a year and the medical doctors told me I would just have to deal with it because of being on my feet all day at work. 7 days and my hemorrhoids are totally healed!"
"17 pounds in 21 days."
"When I ate sugar I would get a bad rash over my eyes and on my forehead. The rash is almost totally gone and inside my ears are not itchy."
"Before the program my blood pressure was 140/94. After the program it was 120/83!"
If you are interested in the 21 Day Purification Program please our office by emailing us at [email protected] or calling us at 215-504-3711. We will be happy to set up a nutritional consultation with you to discuss the program and determine if it is right for you.
Complete the Systems Survey Form Online, Save download as a PDF to your desktop (PC) and then email completed documents (PDF) to [email protected]
Visit Standard Process website for more information
*These statements have not been evaluated by the Food & Drug Administration. This product is not intended to diagnose, treat, cure, or prevent any disease.