Bagnell Solutions
Chiropractic care, Nutritional services and more!
Dr. Bagnell and the team are number 1! I started treatment here because of chronic wrist pain and with the help of Dr. Bagnell my wrists have improved significantly in a short amount of time. Thank you Dr. Bagnell.
My wife and I having using Dr. Bagnell for our health questions and chiropractic needs for a very long time and really feel comfortable with his positive attitude and willingness to help when we are in need. He has always giving me honest advice without being pushy, yet always concerned about our welfare. If the is an emergency, he always see us right away. We love that about him and his profession staff. We give a consistent Thumbs Up! Bob and Janice
Jayson Roberts
2022-06-06
I personally have had all kinds of aches and pains both prevented and relieved over the years by Dr. Bagnell, but the warm and inviting personalities of both Larry and Katya are what keep me crossing the bridge and making the drive from NJ as opposed to seeking local alternatives.
Truly incredible. I hurt my entire arm and upper back while on vacation to the point where I needed 6-8 ibuprofen daily to cope with the pain. Worst injury I have ever sustained hands down. I saw Dr. Larry Bagnell (who I have been seeing for years as needed) the day I returned home. No joke, after just two adjustments my arm is almost back to normal. It's likely a pinched nerve based on the evaluation by both Dr. Bagnell and my primary doc. I am truly grateful for the work he's been doing to keep me and my family pain free for the past 10+ years. Thank you!! Highly recommend!!
我真是非常的幸运有像Dr. Bagnell的大夫治疗我的受了外伤的脖子和腰部脊椎。在Bagnell大夫精心的治疗和调整下,我的疼痛大大的减少了。我非常的感谢Bagnell大夫。真心向你推荐Bagnell大夫,如果你有外伤或由于老化引起的长期的疼痛,需要调整和推拿治疗减轻疼痛,希望你能首选Bagnell大夫和他的诊所Bagnell Chiropratic and Nutritional Services。 I am super pleased with the exceptional chiropractic care I received from Bagnell Chiropratic and Nutritional Services. I wish that Dr. Bagnell was the first chiropractor I sought help from. He has some unique techniques and approaches in treating injuries in my lower back and neck. His therapeutic approach is very effective and I feel improvements every time after treatments. I had experienced 4 chiropractors over 15 years of span and Dr. Bagnell is so knowledgeable and experienced. He listens. He explains in detail why and what problems I have, how he would make adjustments and what I would expect. He loves what he does for his patients to get better. The relief from my pain exceeded my expectations. I definitely recommend Bagnell Chiropratic and Nutritional Services for anyone's chiropractic care.
I have been going to Bagnell for about a year. I love what he's done to my back. I didn't know that my back could feel as good as it currently does. Will continue to recommend him to my family and friends.
I have been seeing Larry for about a year now and I can honestly say he has changed my life. I was in constant pain for years and saw numerous chiropractors with no results. After my first session with Bagnell I got up off the table feeling like a new person, therefore resulting in weekly visits due to my profession. Katya & staff are more than welcoming/flexible & are always willing to help in anyway they can. Would give 10 stars if possible.
Long time patient; great team that always has my health and wellness in mind
Get in Touch
301 Corporate Drive EAst
Langhorne, PA 19047
Office Hours –
Tele-consultations available for New Patients – call (215) 504-2711
Mon. — 8:00 am – 6:30 pm
Wed. — 8:00 am – 6:00 pm
Fri. — 8:00 am – 6:00 pm
Our Facility & Team
The Bagnell Solutions team is driven by our compassion for people which is reflected in the quality of care we provide so learning, growth, healing, and wellness can be attained. Through specialized blending chiropractic care, focused nutrition, body purification, gut re-balancing and CBD  we are able to release interference, fortify the body and move toward a state of balance and improved health. Dr. Bagnell, along with his health team, do more than simply address your health concerns. We work with you as an individual, enabling a transformation of being so you can reach your full potential and live a healthier life.
Katya Schade – Being the front face of the practice, she has an important role as the Office Manager as well as our in house Certified Holistic Nutritionist. She brings many years of personal and professional experience to the office.  Resourcing countless hours of research, study and seminars, combined with a focused nutritional approach, Katya has aided many of our patients to achieve healthier, happier and more active lives.
Chiropractic Care
We provide advanced spinal correction and chiropractic adjustments utilizing "state of the art" chiropractic techniques
Nutrition
Specializing in Focused Nutritional support using the newest technology looking at the whole person and not just the symptoms. Purification Programs, Gut Re-balancing, sugar issues, cholesterol and more.
Pregnancy "Breech Babies" 
Specially designed chiropractic tables and techniques. Creator of "The Bagnell Technique for Malposition Babies and Pregnancy care.
Family Care
Chiropractic care is the backbone of a healthy family. Specialized care from Babies to Tweens, Preschoolers to Teens. Infants to adults, we care for the whole family.
Lyme Disease Protocol
Call our office to schedule an appointment to discuss our natural protocol suggestions for overcoming symptoms associated with Lyme disease.
Sports Injuries
Treating common sports injuries from weekend warriors, high school athletes, college to Olympians. We have you covered.
Auto Accidents
24-72 after an auto accident, you may experience headaches, neck pain, back pain or other symptoms. A good strategy to see a chiropractic specialist for a checkup soon after a crash. Video shows whiplash injuries.
We focus on each person individually regarding their overall health needs and not the one size fits all. Like having different finger prints we are all different in unique ways. This is why we look at every persons individual health needs so we can address the underlying cause or malfunction affecting their overall health  and wellbeing.
We are providers for most insurance companies. Let our healthcare team assist you in achieving your goals. (215) 504-2711
We Are One of the Top Offices in Your Area.
Call to schedule your appointment.
They are professional, thorough and friendly. They listened to me and at no time did I ever feel like he was rushing through the appointment. It was a great experience.
Bernadette G. (Verified Patient)
First time to a chiropractor for me. Absolutely terrible pain in the back when I went in. Came out feeling like a new man!
Gary S. (Verified Patient)
I've been going to Dr. Bagnell's office for about 9 yrs. and I love it! The service is exceptional along with their communication! Dr. Bagnell is an amazing doctor who provides quality service, useful tips, and guidance towards a healthy lifestyle.
Felicita M. (Verified Patient)
We tried for years to get pregnant. Working with Katya and Dr. B, we were able to get pregnant naturally with a few nutritional suggestion. We now have a healthy non-GMO baby daughter. Thank to both of them.
Dr. Bagnell helped my neck and back pain. He listened to my concerns and after a few treatments I can sleep without pain.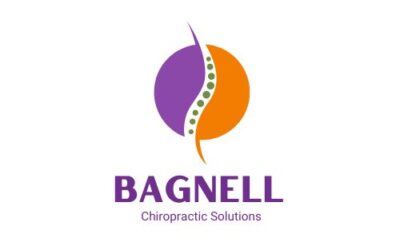 Amniotic Fluid Embolism (Anaphylactic Syndrome of Pregnancy), a perilous and potentially life-threatening complication, emerges during childbirth or in the immediate postpartum period. Diagnosing Amniotic Fluid Embolism proves to be challenging due to its...
Get in Touch
Open Hours
Mon — 8:00am – 6:30pm
Tue — 11:30am – 1:30pm
Wed — 8:00am – 6:00pm
Fri — 8:00am – 6:00pm
Tele-consultations available for New Patients – call (215) 504-2711